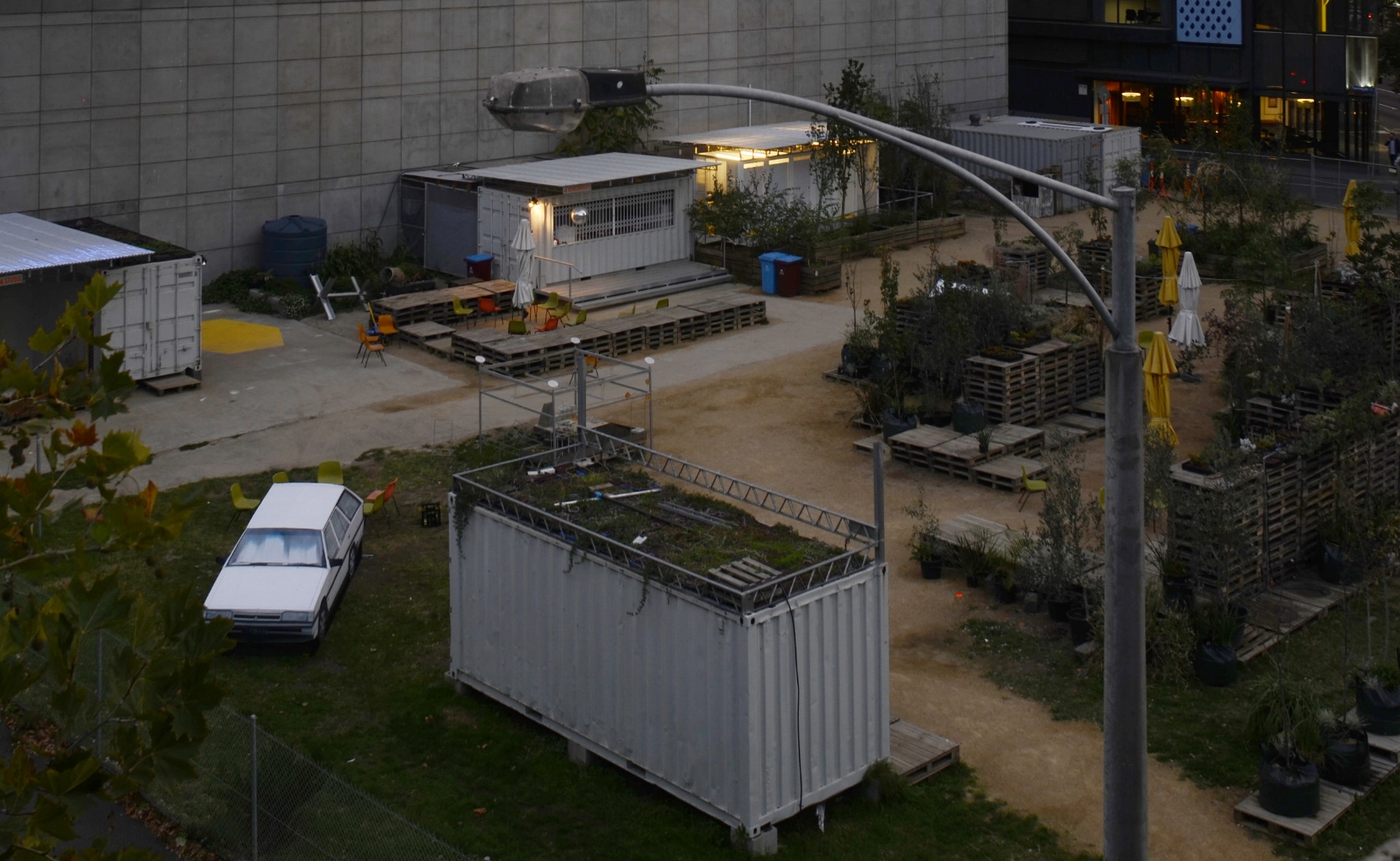 dan mccabe | shadows on the hill
Shadows on the hill was originally developed for the 2016 Next Wave Festival in Melbourne, through their flagship Kickstart program. McCabe's new iteration of the work for Know Thy Neighbour saw him engage and workshop with staff and residents of St Bartholomew's House, an organisation dedicated to eradicating homelessness in Perth, along with the wider community through Perth City Farm. McCabe utilised his artist-designed tent, camouflaged as a late 80s station wagon, as a starting point to investigate the issues and possibilities of temporary shelters, long-term housing, environmentally conscious alternatives and future living structures. A sound-based documentary, Culturally Peculiar – Suburban Aspirations in Modern Australia, produced by Perth-based filmmakers Barking Wolf, Tom Allum and Mitchell Withers, acts as permanent record of these interactions, expanding on conversations and providing a snapshot into the vast realities and ideals of housing in Perth.
Interested in interrogating and questioning set practices of construction, home improvement and gentrification, McCabe facilitated an opportunity to discuss, challenge, contemplate and re-evaluate the way we intend to live in the 21st century.
shadows on the hill workshops
Join artist Dan McCabe at Perth City Farm for a series of free creative workshops and discussions exploring the future of the Australian residential landscape and our place within it.
Saturday 4, 11 & 18 February 2017, 8am - 12pm
About the artist
Dan McCabe's artistic practice is concerned with critically interrogating the logic of contemporary suburban and urban landscapes, and of our relationships and lived experiences within these environments.
Recent works question our contemporary relationship with the natural landscape, trying to understand the contradiction between suburbia and a longing for nature evident in pursuits such as swimming, camping and bushwalking. McCabe is interested in what drives our desire to control nature and experience it in codified forms, evident in the practices of owning and maintaining blocks of land and luxury camping, and exploring the resultant consequences of this controlled loss – what happens when it starts to unravel, or when a minority faction subverts the suburban ideal.
McCabe has exhibited in solo and group exhibitions at A-CH Gallery, Griffith University Art Gallery, John Paynter Gallery, Queensland Centre for Photography, Perth Centre for Photography, Centre for Contemporary Photography, Metro Arts, Ryan Renshaw Gallery, Moana Project Space and Perth Fashion Festival. This year he will be presenting Shadows on the hill, an artist-designed portable shelter, at the 2016 Next Wave Festival in Melbourne.
Dan McCabe's project is supported by the 2015 Kickstart program, the 2016 Next Wave Festival and the Department of Culture and the Arts.