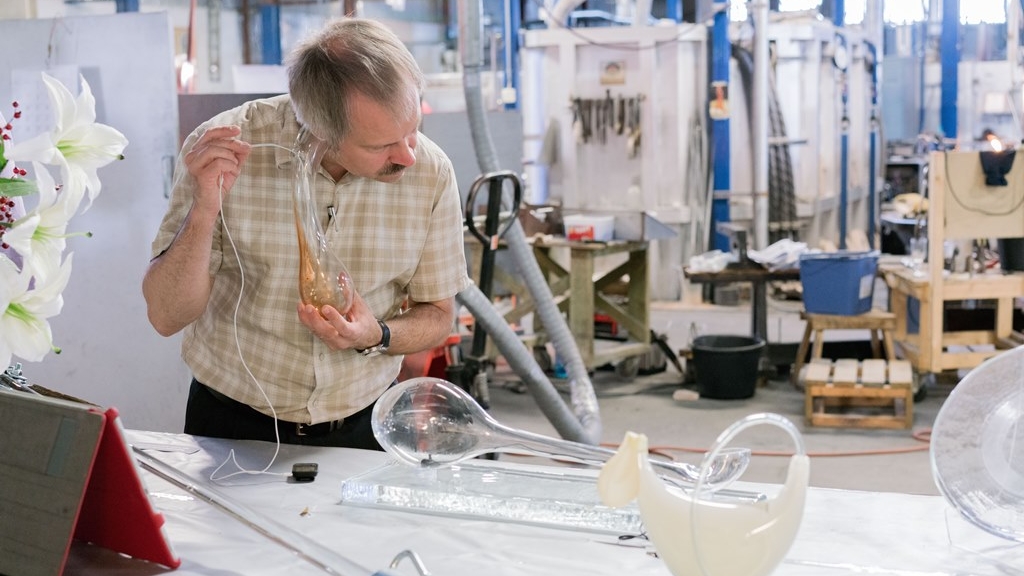 robyn backen | REJMYRE SWEDEN
Working as a part of a larger project titled Performing Labour, Robyn Backen will collaborated with the Rejmyre Art LAB, the Reijmyre Glass Factory and a group of international artists to explore the relationship between artist and industrial craft labour.
Her residency was broken into two distinct parts. The first phase involved a three week residency facilitated and developed by Rejmyre Art LAB's Director Daniel Peltz. In June of 2016 a group of international artists took part in the guest–worker program at the Rejmyre Glass Factory. Working a standard shift at the factory from 6:45am to 4pm. A Performing Labour product line was produced by each artist guest-worker, concerned with complexity of contemporary labour.
The second stage took place in 2017 with Backen spending a further two months developing the knowledge gained during her residency in 2016. Backen's work takes a closer look at the poetics of the Swedish environment; both within the glass factory shop as well as another site in Kablo; a small farming community located a short distance from Rejmyre.
About the artist
Robyn Backen is a Sydney based interdisciplinary artist with a significant residency history. Backen's recent body of work evolved from her research into the acoustics of ancient whispering architecture and their unique communication patterns of sending and receiving.
Backen has shown extensively in national and international exhibitions, and has completed many large public commissioned artworks. Some of her major works to date include Weeping Walls at Sydney International Airport, 2001; Delicate Balance, Ballast Point Park for the Sydney Harbour Foreshore Authority, 2009; Walls that Whisper, Museum of Australian Democracy at old parliament house, Canberra 2009. She completed a commissioned performance for the Bundanon Trust Last Word 2012 and most recently she was one of the five international artists invited to collaborate and develop the touring artwork Nomanslanding, Sydney, Germany and Scotland (2015-17). In 2014-15 she undertook a series of residencies and exhibited in the remote-regional Biennale Cementa15 in Kandos, NSW.
About the host partner
Rejmyre Art LAB is an artist-run organisation and a long-term, place-based research project that creates spaces for making, reflection and intensive exchange. Rejmyre Art LAB's activities include; an international artist residency program, intensive post-graduate student workshops, public seminars and an annual program of installations and interventions in and around the town of Rejmyre.
Rejmyre is located amongst the forests and lakes two hours southwest of Stockholm in the Östergötland region of Sweden. With a population of approximately 1000, Rejmyre is a small factory town centred around the Reijmyre Glasbruk, a glass factory founded in 1810 and still in operation.